Dr. Gabor Maté & Tamara Strijack Neufeld
Palác Lucerna - Great Hall
Vodičkova 36, Praha 1
Parenting and childcare in the context of the wisdom of trauma and developmental science.
Palác Lucerna - Cinema Hall
Vodičkova 36, Praha 1
Compassionate Inquiry Therapeutic Approach Workshop.
Palác Lucerna - Cinema Hall
Vodičkova 36, Praha 1
Play therapy for parents and professionals, based on Neufeld's developmental approach.
16. October 2023 
Conference Dr. Gabor Maté and Tamara Strijack Neufeld
Palác Lucerna - Great Hall
Parenting and childcare in the context of the wisdom of trauma and developmental science
Two leading experts on childhood development, emotional attachment between parents (caregivers) and children, and healing trauma and injury will bring a fresh breeze of an alternative to the prevailing cognitive-behavioral approach relying on diagnosing disorders. Behind both of them, there are years of professional work, findings of the latest research in medical and developmental science, as well as deep understanding and insight thanks to their own experience. Gabor and Tamara will address (not only) the following topics and issues:
What are the irreducible needs for healthy child development?

Why can't children become who they are meant to be without them?

What happens when these needs are not met?

Why are the first three years so important? Or the first 6 - 7 years?

Why is a relationship critical factor in parenting, not responsibility or methods?

How to create an authentic relationship with your children?

How to give birth naturally in today's system?
What is the role of secure attachment, free play, rest and tender feelings?

How to heal relationship with our children?

How does our own trauma affect raising children and our relationship with them?

And how are they influenced by society and culture?

What does authenticity versus attachment mean?

Why are parents more important than peers?

What can we learn from indigenous cultures?
... and other challenges of parenting and childcare in a modern, peer-oriented society and in a toxic culture.
The conference is open to general public as well as professionals, parents, caregivers, healthcare and education workers, social workers, experts from state institutions and non-profit sector, and anyone who looks after children or works with parents, teachers, etc.
17. October 2023 
Dr. Gabor Maté
- Workshop
Palác Lucerna - Cinema Hall
Compassionate Inquiry Therapeutic approach
Gabor Maté will offer a practical taste of Compassionate Inquiry, a psychotherapeutic approach he developed during years of experience with mentally and physically ill. Compassionate Inquiry reveals what lies beneath appearances we present to the world. The client and therapist uncover different layers of consciousness, mental climate, hidden assumptions, implicit memories, suppressed emotions and bodily states. Through Compassionate Inquiry, the client can recognize and bring to consciousness the core negative beliefs, unconscious dynamics and repressed emotions that control their lives and are at the root of problems. Compassionate Inquiry is a somatically based approach. Healing does not occur through intellectual understanding alone. The compassionate therapist holds a safe space for experiencing and feeling emotions and pain so that the client can be with them and integrate them with the insight of an adult.
17. October 2023
Tamara Strijack Neufeld - Workshop
Palác Lucerna - Cinema Hall
Play therapy for parents and professionals
The workshop is an opportunity to dive deeper into facilitating play in the areas of attachment, expression and emotional playgrounds. It is open to anyone who works with children, adolescents and adults and would like to apply play to their practice (e.g. as a counselor, therapist, educator, health professional, parent, grandparent, etc.).
Developmental science has long promoted the healing power of play, whether it is with a child, adolescent or an adult. However, play is often overlooked and undervalued in the field of therapy, often focusing more on cognition and behavior. Play can be marginalised or isolated into a particular model or approach, overshadowing its inherent power.
In this workshop we will explore the purposeful dynamics of emotion and the inherent qualities of play - and most importantly, the magical interplay when they come together. We'll play with practical application throughout a person's life. What will it look like when we bring true play and playfulness into our practice, both in and out of the therapy room? What will it look like when we combine play and emotion for those we care about and for ourselves? With this insight into true play, we can see that play is nature's plan to take care of us, no matter what our role.
I look forward to playing with you!
What is Neufeld's developmental approach?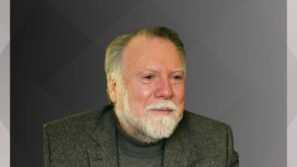 Dr. Gordon Neufeld's attachment-based developmental theory is an integrated developmental approach rooted in depth psychology, grounded in the developmental paradigm, infused with attachment theory, aligned with current neuroscience research, and honed by forty years of professional practice, parenting, and personal reflection. It is a metatheory of development that Dr. Neufeld constructed by connecting the dots until a consistent picture emerged. His comprehensive model evolved over years of synthesis and distillation.
Dr. Neufeld's approach has clear and practical implications for practice and treatment, regardless of the focus - children, adolescents, adults, marriage or family. His model, built on insight and deep understanding, provides both a significant and refreshing alternative to the current cognitive-behavioral direction as well as the medical "disorder" approach. In a world of fragmented knowledge, esoteric terminology, strategies detached from their philosophical anchoring, and a wide range of diverse treatment approaches, Dr. Neufeld's approach is a guarantee of quality and functionality.
Who you can look forward to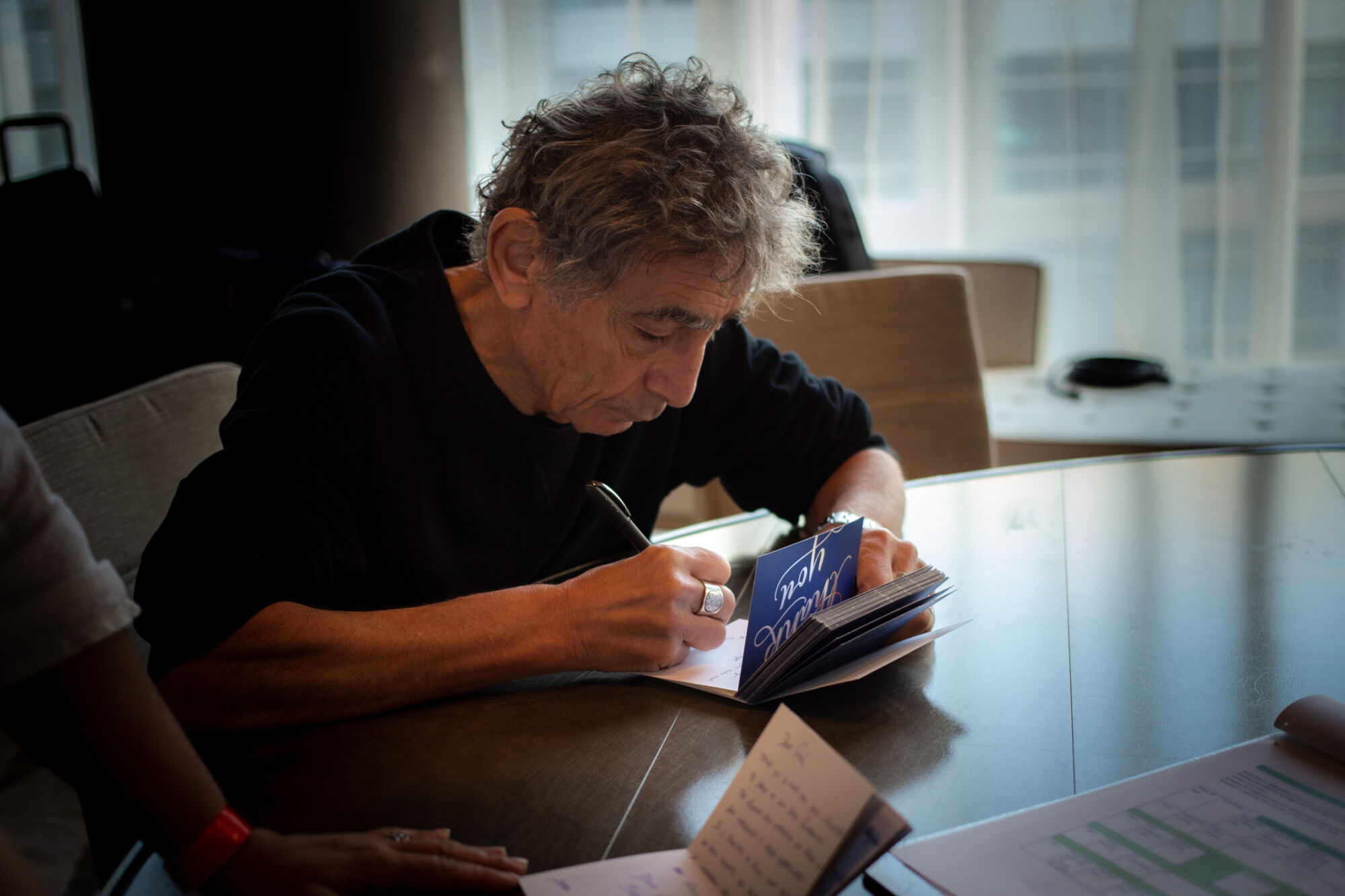 Dr. Gabor Maté
Gabor Maté is a retired physician who, after 20 years of family practice and palliative care experience, worked for over a decade in Vancouver's Downtown East Side with patients challenged by drug addiction and mental illness. The bestselling author of four books published in thirty languages, Gabor is an internationally renowned speaker highly sought after for his expertise on addiction, trauma, childhood development, and the relationship of stress and illness. His book on addiction received the Hubert Evans Prize for literary non-fiction. For his ground-breaking medical work and writing he has been awarded the Order of Canada, his country's highest civilian distinction, and the Civic Merit Award from his hometown, Vancouver. His books include In the Realm of Hungry Ghosts: Close Encounters with Addiction; When the Body Says No: The Cost of Hidden Stress; Scattered Minds: The Origins and Healing of Attention Deficit Disorder; and (with Gordon Neufeld) Hold on to Your Kids: Why Parents Need to Matter More Than Peers; his newest international bestseller, The Myth of Normal: Trauma, Illness and Healing in a Toxic Culture. To learn more, join his e-news here: https://www.drgabormate.com.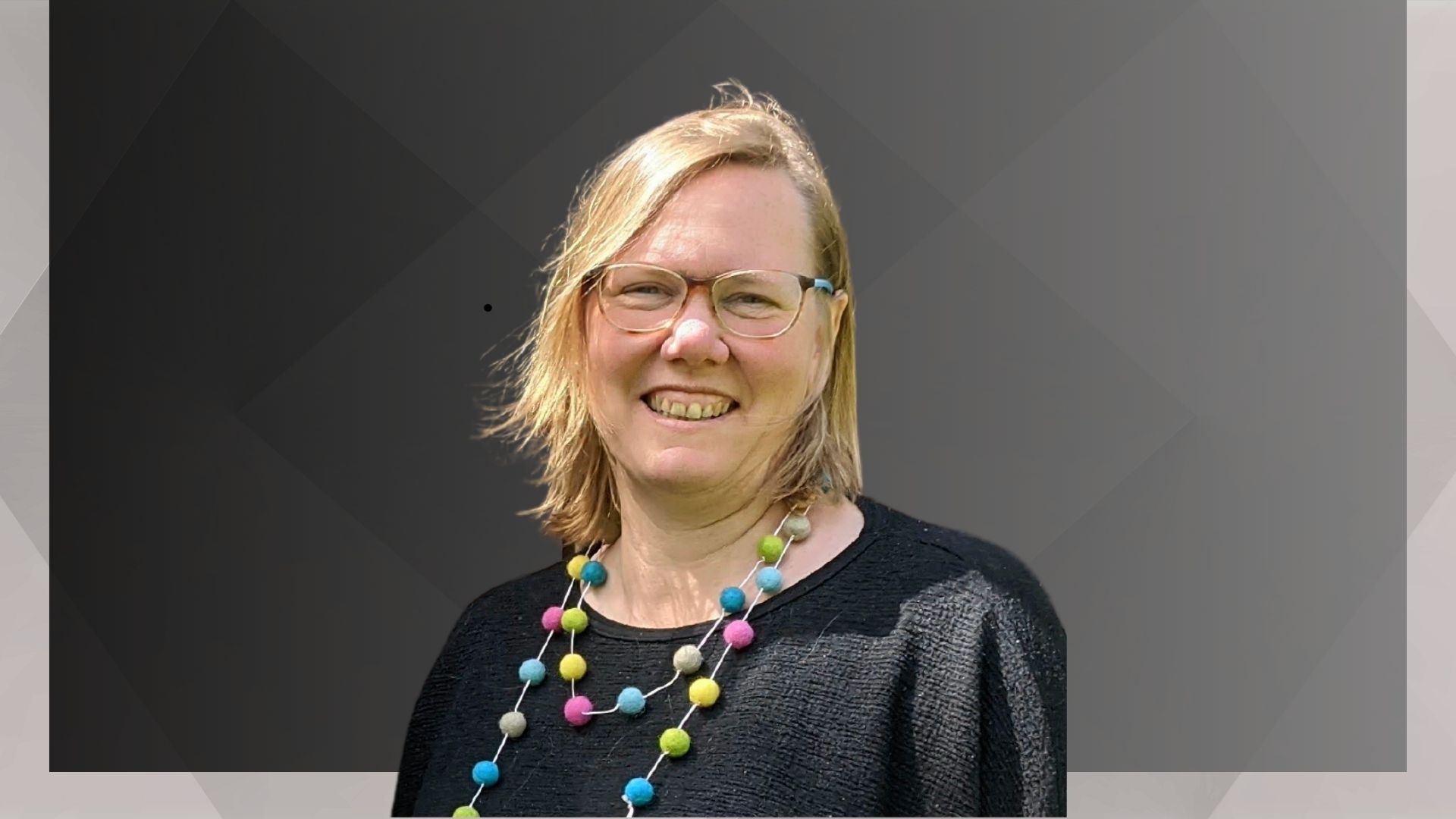 Tamara Strijack Neufeld
Tamara Strijack Neufeld is the Academic Dean of the Neufeld Institute, where she develops and delivers courses and workshops that help parents, teachers, and professionals around the world understand children through developmental science. She follows in the footsteps of her father, Dr. Gordon Neufeld, an accomplished developmental psychologist who, along with Gabor Maté, wrote the book Hold Your Children, a groundbreaking work in the field of child development and education. As Dr. Neufeld's daughter, Tamara offers an exceptional perspective that combines deep insight into her father's theoretical work with her own experience as a daughter and mother. Tamara has worked as a registered clinical counselor, a consultant to parents, and has taught at several universities where she lectures in both the education and psychology departments. She provides emotional health counseling to schools and advises on the creation of new programs that support the social and emotional growth of students. Tamara has two daughters and lives on the west coast of Canada.
Gabor Maté's work is extremely important and I am glad that people in the Czech Republic will have the opportunity to see him live again. Becoming aware of how our upbringing and childhood shape our adulthood is an essential step towards healing our inner selves. It allows us to be better parents while healing our own deep inner wounds. Gabor Maté is a symbol for me of the shift towards kindness and empathy. A change that our society so desperately needs.
I met Dr. Gabor Maté at a fancy conference on spirituality and personal growth. One of Bill Gates' daughters, Vogue cover models, entrepreneurs in cool startups and deserving billionaires. Dozens of different speakers, coaches and therapists. But the biggest star, the one they were lining up for, was 78-year-old Maté. Crowds flocked to him at every opportunity. He had just arrived in Prague for a lecture and workshop, so I asked him over dinner how he explained the fact that others were so attracted to him. "I don't do anything. I'm just a good mirror. I let people look at themselves. If they stick it out and don't flinch, they will have usually answered most of their questions themselves. Everybody can help themselves best if given the opportunity."
Last year we welcomed Dr. Gabor Maté to the Czech Republic and he conveyed his message at a conference, in a workshop and in the Wisdom of Trauma film. Theory alone is not enough, real life experience is also needed. There was so much of it during his visit that we were all overwhelmed with compassion as we were leaving home. I am glad that there is someone who is spreading love (in his words, compassion) on such a large scale even into professional circles. And I'm grateful that he helped me to do so as well. I believe his next visit will be inspiring as well.
Gabor Maté is undoubtedly one of biggest names in contemporary psychology and I could not miss the opportunity to meet him in person. In addition to his human energy, it is of course likely to meet many other leading experts at such a prominent event, and so the networking is likely to be also very valuable.
Package - Conference 16.10. + 2x workshop 17.10.
264 EUR
BESTSELLER
The package includes all events
Conferece 16.10. - G. Maté & T. Strijack Neufeld (13:30 - 20:15) - seating in ground floor
Workshop 17.10. - G. Maté (09:00 - 12:00)
Worskhop 17.10. - T. Strijack Neufeld (13:30 - 16:30)
seats are not numbered
Conference 16.10.2023 - G. Maté & T. Strijack Neufeld
106 EUR
Parenting and childcare in the context of the wisdom of trauma and developmental science
13:30 - 20:15
Palác Lucerna - Great Hall
seats are not numbered
Workshop 17.10.2023 - Gabor Maté
149 EUR
Compassionate Inquiry Therapeutic approach
09:00 - 12:00
Palác Lucerna - Cinema Hall
seats are not numbered
Workshop 17.10.2023 - T. Strijack Neufeld
64 EUR
Play therapy for parents and professionals
13:30 - 16:30
Palác Lucerna - Cinema Hall
seats are not numbered
Expert guarantor:
Moudrost soucitu, z.s.
Škvorecká 2022, 250 82 Úvaly
IČ: 19113366
Contact person: Markéta Černoušková
e-mail: info@moudrost-traumatu.cz
Production collateral:
Evolution Hub s. r. o. 
Na louce 453/16, 11101, Praha
IČ: 02664275
Contact person: Jan Kolář
e-mail: jan.kolar@evolution.cz
Tel: +420 731 652 386
*Detailed timetable will be given before the event.